"I've ordered a number of sash locks from different retailers recently and I would rate your SL 01 as A+. I had a "rattley" window that wasn't closing snug after I replaced the broken weight ropes. When I installed the SL 01, the first time I locked it, I heard a 'thunk' and the sashes set tight and plumb into the frame. I was impressed. R.J. O'Brien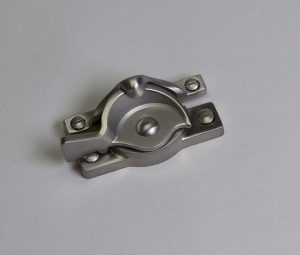 "
"Hi Justin Thanks so much for sending the replacement blades for my Proscraper. I've been working on the exterior of my Victorian recently and it's a wonderful tool for prepping the woodwork for repainting. I'd misplaced it and had been working with my other plain steel scrapers for a while. Dealing with the old, super hard paint meant constantly sharpening the blades with a file. Collecting the chips on plastic for disposal was no joy either. The Proscraper hooked up to my vacuum took care of both problems. The products that your company carry are uniquely geared to keeping historic windows in service and appreciated by their owners. Your hardware should give a lifetime of service. Thanks for your help and expertise in the past and I wish you the best in the years ahead. Russ Powell Island Housewrights Corp.
"
"
The ProScraper was recommended to me when I was making slow progress removing 5 layers of old paint on my window frames.  It made the job so much easier and faster.  The shape of the handle was the right fit for my arthritic hands and allowed me to work longer sessions.  It is by far the best scraper I have ever used. I did have trouble changing the blades, but that was due to my arthritic hands and not having the proper screw driver.  Mr. Smith had me send the scraper back to him to check it.  He found the proper screw driver (Torx T10), loosened the screws, and sent both the scraper and the new screw driver back to me at no charge!  This is customer service that goes above and beyond the norm in this day and age.  I highly recommend both the ProScraper and SRS. Lynn G."
"I am  a professional high-end painter who specializes in old houses. I seem to spend a lot of my time restoring original windows, a task I enjoy.Your hardware is beautiful and I am constantly recommending it to my clients and will continue to do so. Your company is truly one of the best and I am a huge fan! Catherine C."
"I was searching for an item which was difficult to locate in any local hardware store.  (Stop Bead Adjusters)  I purchased them from SRS and they look beautiful  in my newly restored window trim.  When I called and needed some additional pieces, the owner was very quick to respond and very helpful.  I was very pleased with the assistance provided by SRS. Geoffrey S."
"Justin, thank you! The replacement lifts arrived and they're absolutely Perfect!  I really appreciate your help with this. Best, David C.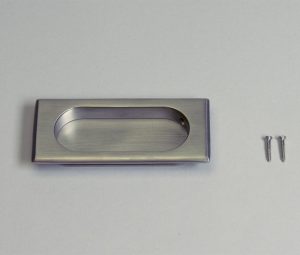 "
"

Justin,

The order arrived this morning and we are very pleased with the quality, thank you so much! I'd happily recommend your outfit to anyone!

Best Regards,

Bradford Stewart

Stewart Brannen Millworks

"
"I received the adapters this past weekend and we really liked them! I was wondering how they would attach to the scrapers and I thought it was genius  to have it attach in the existing screw holes!  We used them for the first time today and so far so good.  We used them with no issues and they stayed attached to the vacuums as needed.  It was nice not having to stop every few minutes to re attach it. N Rodriguez"
"I just received another box of stunning hardware for my windows.  The only reason I have any fully functioning windows in my house is because of the hardware and resources on SRS. Thank you! Ryan K.
Storm Stay holding a storm window in the open position.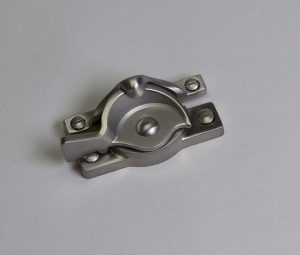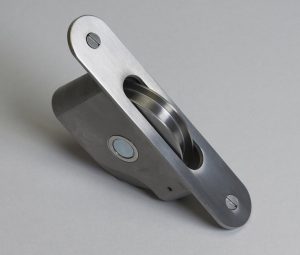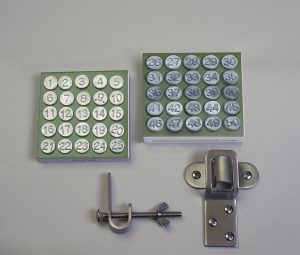 "
"Great job, SRS! In the Los Angeles area, these stamped steel pulleys were incredibly common during the latter half of the 1920's. This was a huge time for Southern California real estate and the same time that saw building neighborhoods as 'tracts'. So these pulleys are all over the place here. You will be getting lots of calls for these! Scott C. Los Alamitos, Ca.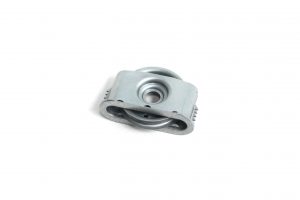 "
"

Hello SRS,

The order arrived today-blazing fast shipping! Next time I need my window hardware fix I know where to go.  Thanks again!

Edward R.
"
"Dear SRS,   After 18 months, 2000 ft of sash cord and 24 gals of Sarco finally finished the restoration of the Bennington College Commons Building. Couldn't have done it without your great products and services.  Thanks so much!"
"Thanks for your expedient and attentive shipping of the weights.  Thanks, also for choosing a courteous and thoughtful carrier.  They worked with me to find a convenient delivery date and the driver was courteous in asking if I wanted delivery in the alley (which is more convenient) even before I had time to raise the issue. Jeff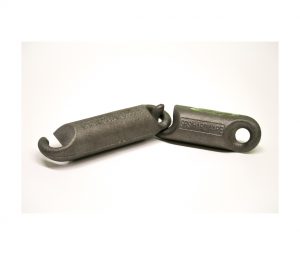 "
"Holy Moly!!! Just got the email about the new (TL 01) Thumb Latches you're making! I'm sure I'm not the only one to send you one of my old ones/ inquire about availability, but you sure make a guy feel heard! This shows once again why I forgo the cheap imitations online for the stuff you make… forward thinking and responsive with your (re)-innovating product offerings. 5 years I've been looking for these. I'll be buying some this week! It's amazing that any company today is as nimble and responsive as you are for your customers. Now that I can get the Thumb Latches I can finally refurb the windows in my 1774 house without thinking I'm only able to do it "half way". I'm going home tonight and will tally up the quantity and finishes and order them tomorrow!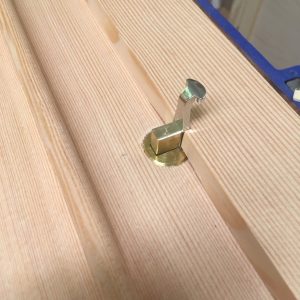 Richard W."
"

I just installed the add-on sash weights that arrived this morning, and I am SO happy!!!  They are  brilliant, such an elegant solution to a vexing problem, especially for a do-it-yourselfer like me.  Thank you so much!!

Sarah W.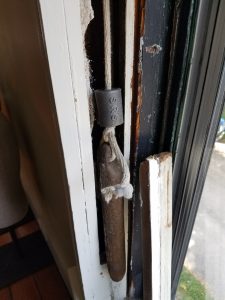 "
"You were the only place I could find these "things" that no one knew about at the hardware stores and window shops.  Thanks for creating your company, and helping those of us who care about proper restoration of well-built-houses-with-character! Fred H."

"

Justin,

I just opened my sample order of sash pulleys and latches … I am compelled to tell you that these are some of the finest pieces of hardware I have ever seen. The workmanship on these items far exceeded my expectations.

All the Best,

Bret H.

"
""I've been using SRS Hardware push-out storm window stays since they came out--about 10 years. We do a lot of storm windows in our region. The ingenuity behind this hardware is a boon for the window restoration community! It makes our tasks easier to perform, specify, and sell projects with such high-quality fit and finish. Shipping and ordering are also a breeze whether this is your first restoration or your 500th. Thanks to Justin for putting together an essential collection of professional-grade solutions for our trade!" Stephen C., The Sashwright Co. [caption id="attachment_276" align="alignnone" width="300"]
Storm Stay holding a storm window in the open position.[/caption]"
"Hi Justin,

Thanks for your personal follow up and believe me, your products are amazingly amazing, wow, look very professional...

Cool to do business with people like you guys!!!

I'll be back with more stuff soon

Keep on going!!!

Cheers!

Gilles C.

"
"Hi Justin,

I received the first shipment yesterday and just wanted to let you know what a great product you've got!

I used to work as a manufacturing engineer for Apple where I did lots of cosmetically-sensitive machining and surface finishing and I'm really impressed with both the design and execution of these parts. The cast surfaces are clean, the machined ones are burr-free, and the brushed ones aren't washed out from excessive polishing before texturing. The bearings in the pulley feel great and the action on the sash lock is nice and crispy.

I'm happy to have hardware like this in my home! I know that products like this take a lot of effort so I wanted to acknowledge it.

Regards,

Henry W.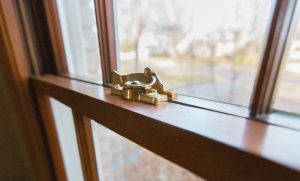 Photo courtesy of Wood Window Rescue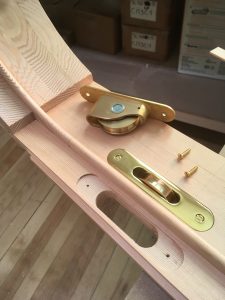 "
"I love your products and site. I am passionate about restoration and been to various restoration hardware sites but yours is the best. The quality of the window lock was outstanding. David G."
"Hi Justin, Thank you for saving me almost $300 on the shipping, it is fantastic. I very much appreciate the help/info and the above and beyond service. I am very glad to have found you. I'm an analog man. I like dealing with people, good people. I am very pleased! Thank you very much. Best Regards, Nick
"
"Justin,  I am renovating an old small schoolhouse and needed storm window stays.  I hunted all over the internet and finally found exact duplicates' on your website of the existing ones.  Glad to say they are perfect in quality, finish and size.  Thanks! Jerry M."
"Your AOW add on weights are invaluable, we recommend them to everyone. Melanie W. Heritage Restoration, Providence, RI."
"
Hello SRS,

Got my order today - thanks for expediting!  I will be back for more of your great products - you are a unique and quality resource!

Regards,

Alan Deal

"
""I am installing the Storm Window hardware from SRS Hardware and am so happy. This hardware is one of the few things that I have bought online that exceeds my expectations. I am pleased to have found a company for whom the word quality is more than mere marketing. "  Erik H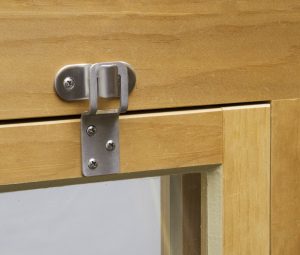 "
"While renovating our old house we were delighted to find online SRS Hardware's TL 01 reproduction thumb latch to match our existing late 19th century Babcock Lock window latch hardware. We ordered them in oil rubbed bronze. They were shipped immediately and arrived quickly. They are beautifully made, installed easily, and work perfectly. Thank you Justin! Jon E. Architect"

"We have had great success with the first batch of AOW add on weights you sent out to us. Glad to have found your product! Shawn Herlihy
"
"

I hope more people are encouraged to buy your

sash locks

. I often woke up and admired them as I walked by on the way to eat breakfast.  I know that I am a trained landscape architect so these things are more notable to me but also what I love is the dependability of the locks. They are hefty and substantial and don't give the slightest hint of any delicacy in mechanism. They were an aspect of the restoration process that had certainty.
"
"Dear Justin, I am very pleased with the superb quality of your hardware. I am an organbuilder. The parts will become part of the wind system of a pipe organ, where the sash pulleys and chain connect a large bellows to a curtain valve on the blower outlet to regulate wind pressure. Your product is perfect for this application and it's the quality needed for long-lasting work! Best regards, Mike M."
"

Hey Justin,

I wanted to let you know how great the

add on window weights

are that you sold me.  The windows that I added the weights to now work beautifully and I no longer need to prop them open with yard stick sections.  They now stay at whatever opening position my wife or I choose.

I would say that this little nugget of yours is "Yankee Ingenuity" at its best!

Thank you and kind regards,

Ken Decatur

"
"Phenomenal...I needed a few items for double hung windows after a three month restoration. Always looking for better suppliers, I searched for what I wanted; hardware that comes from pre-war window systems and wow!!! You know your stuff!!!"
"I ordered late-afternoon on March 13 and you delivered early-morning on March 16. Exceptional service!"
"I highly recommend SRS Hardware. Justin is right on top of customer service: I messed up on the shipping method and emailed him, and immediately he corrected my mistake and refunded the difference. Did I say excellent customer service? I emailed him for assistance in finding some vintage shutter hangars, and he located what I wanted on eBay! His prices are the best I have found for bulk Sarco putty. My order arrived promptly and was very well packed. They are well organized for order fulfillment, and an easy and straight forward site to navigate."
"Hello SRS, I received my order this morning. Exactly what I ordered, superbly packed, and delivered in less than two business days! Thanks! Tom W."
"Thank you so much, Justin! We love your products and show them off to everyone who comes to our house. Weymouth, MA"
"I want to thank you very much for your prompt attention to my needs. Wish everyone would run their business like you do! Steven Welfer,  New Smyrna Beach, Fl. "
"I like the feel and weight [of the sash lifts] and they are as you described "…a pleasure to the touch…" I also wanted to mention, your website is BEAUTIFUL…a pleasure to utilize and view… very well done. Thank you again."
"Thrilled to receive your shipment [of pulleys, locks lifts and chain]. And impressed by your service and the impeccable quality of your products. I hope business is good for your company, because I intend to spend a lot more money with your company over the next handful of years. All the best!"
"Thanks so much. SRS offers great products. I get compliments on the sash locks all the time. I'll be back!"
"SRS Hardware is a one-stop-shop for window repair and restoration professionals and even DIY old window people. For someone who has to keep costs as low as possible, I've relied on SRS for their Sarco putty over the years and I still can't find it more affordably anywhere else."
"I'm glad to have found your website and you, both were most helpful and professional! The hardware was exactly what I was looking for in our renovations. "
"Thanks again for your stellar, high level of customer service!"