"

Justin,

The order arrived this morning and we are very pleased with the quality, thank you so much! I'd happily recommend your outfit to anyone!

Best Regards,

Bradford Stewart

Stewart Brannen Millworks

"
"

I just installed the add-on sash weights that arrived this morning, and I am SO happy!!!  They are  brilliant, such an elegant solution to a vexing problem, especially for a do-it-yourselfer like me.  Thank you so much!!

Sarah W.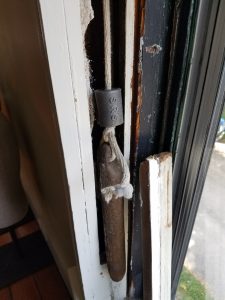 "
"Thanks for your expedient and attentive shipping of the weights.  Thanks, also for choosing a courteous and thoughtful carrier.  They worked with me to find a convenient delivery date and the driver was courteous in asking if I wanted delivery in the alley (which is more convenient) even before I had time to raise the issue. Jeff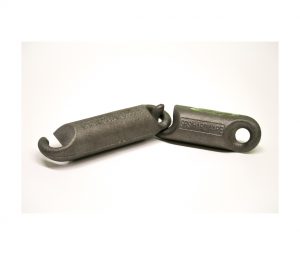 "
"Great job, SRS! In the Los Angeles area, these stamped steel pulleys were incredibly common during the latter half of the 1920's. This was a huge time for Southern California real estate and the same time that saw building neighborhoods as 'tracts'. So these pulleys are all over the place here. You will be getting lots of calls for these! Scott C. Los Alamitos, Ca.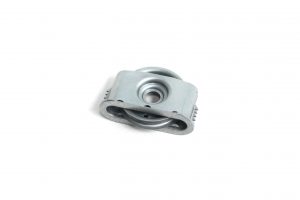 "
"We have had great success with the first batch of AOW add on weights you sent out to us. Glad to have found your product! Shawn Herlihy
"
"

I hope more people are encouraged to buy your

sash locks

. I often woke up and admired them as I walked by on the way to eat breakfast.  I know that I am a trained landscape architect so these things are more notable to me but also what I love is the dependability of the locks. They are hefty and substantial and don't give the slightest hint of any delicacy in mechanism. They were an aspect of the restoration process that had certainty.
"
"Dear Justin, I am very pleased with the superb quality of your hardware. I am an organbuilder. The parts will become part of the wind system of a pipe organ, where the sash pulleys and chain connect a large bellows to a curtain valve on the blower outlet to regulate wind pressure. Your product is perfect for this application and it's the quality needed for long-lasting work! Best regards, Mike M."
"

Hey Justin,

I wanted to let you know how great the

add on window weights

are that you sold me.  The windows that I added the weights to now work beautifully and I no longer need to prop them open with yard stick sections.  They now stay at whatever opening position my wife or I choose.

I would say that this little nugget of yours is "Yankee Ingenuity" at its best!

Thank you and kind regards,

Ken Decatur

"
"Phenomenal...I needed a few items for double hung windows after a three month restoration. Always looking for better suppliers, I searched for what I wanted; hardware that comes from pre-war window systems and wow!!! You know your stuff!!!"
"I ordered late-afternoon on March 13 and you delivered early-morning on March 16. Exceptional service!"
"I highly recommend SRS Hardware. Justin is right on top of customer service: I messed up on the shipping method and emailed him, and immediately he corrected my mistake and refunded the difference. Did I say excellent customer service? I emailed him for assistance in finding some vintage shutter hangars, and he located what I wanted on eBay! His prices are the best I have found for bulk Sarco putty. My order arrived promptly and was very well packed. They are well organized for order fulfillment, and an easy and straight forward site to navigate."
"Hello SRS, I received my order this morning. Exactly what I ordered, superbly packed, and delivered in less than two business days! Thanks! Tom W."
"Thank you so much, Justin! We love your products and show them off to everyone who comes to our house. Weymouth, MA"
"I want to thank you very much for your prompt attention to my needs. Wish everyone would run their business like you do! Steven Welfer,  New Smyrna Beach, Fl. "
"I like the feel and weight [of the sash lifts] and they are as you described "…a pleasure to the touch…" I also wanted to mention, your website is BEAUTIFUL…a pleasure to utilize and view… very well done. Thank you again."
"Thrilled to receive your shipment [of pulleys, locks lifts and chain]. And impressed by your service and the impeccable quality of your products. I hope business is good for your company, because I intend to spend a lot more money with your company over the next handful of years. All the best!"
"Thanks so much. SRS offers great products. I get compliments on the sash locks all the time. I'll be back!"
"SRS Hardware is a one-stop-shop for window repair and restoration professionals and even DIY old window people. For someone who has to keep costs as low as possible, I've relied on SRS for their Sarco putty over the years and I still can't find it more affordably anywhere else."
"I'm glad to have found your website and you, both were most helpful and professional! The hardware was exactly what I was looking for in our renovations. "
"Thanks again for your stellar, high level of customer service!"