Bahco 665 Paint Scraper
Manufacturer: Bahco
Bahco 665.  For the biggest projects.  The 665 features a wide 65mm (~2-5/8″) wide blade and a ball knob for increased leverage.  This two handed scraper is the one to use for dry scraping wide, flat surfaces such as clapboards or decks.
Additional information
| | |
| --- | --- |
| Weight | .5 lbs |
| Dimensions | 12 × 4 × 3 in |
| Choose | Scraper, Spare Blade |
| Manufacturer | Bahco |
"Hi Justin,
I received the first shipment yesterday and just wanted to let you know what a great product you've got!
I used to work as a manufacturing engineer for Apple where I did lots of cosmetically-sensitive machining and surface finishing and I'm really impressed with both the design and execution of these parts. The cast surfaces are clean, the machined ones are burr-free, and the brushed ones aren't washed out from excessive polishing before texturing. The bearings in the pulley feel great and the action on the sash lock is nice and crispy.
I'm happy to have hardware like this in my home! I know that products like this take a lot of effort so I wanted to acknowledge it.
Regards,
Henry W.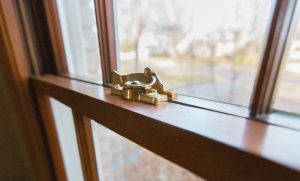 Photo courtesy of Wood Window Rescue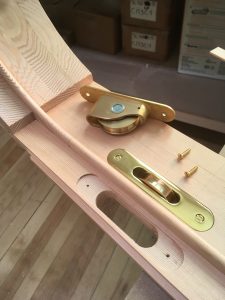 "
More Testimonials