Company History
SRS Hardware's proprietary hardware is the culmination of 25 years of window making experience. Starting as Smith Restoration Sash we built high quality traditional wooden windows and carefully designed and manufactured window hardware for our own installations. Our hardware set high standards for appearance, function, and ease of installation.
Following the hardware's introduction architects, restoration contractors, and historic commissions asked if we could make the hardware in our window units available to them. We initially manufactured a few hard-to-find items. Now we make forged brass window locks, ball bearing sash pulleys, stackable cast iron, and lead sash weights, stop bead adjusters, spring bolts, storm sash hardware, sash lifts and more.
Our unique role as former end-users and now hardware manufacturers enables us to offer first hand practical advice in selecting and installing an integrated suite of brass hardware and specialized window ancillaries for all projects. SRS Hardware continues to manufacture the same high-quality hardware as our parent company and if you have a suggestion for hard to find hardware let us know.
We also welcome inquiries from wholesale retailers and restoration professionals. Contact us to learn more about our wholesale and Trade Professional programs by email or call our office at (401) 954-9431.
The Owner – Justin Smith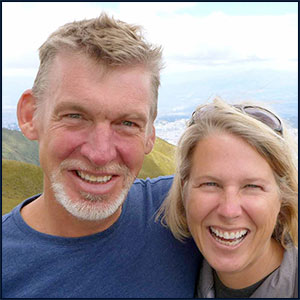 Justin Smith's involvement in traditional windows commenced with his graduation from the North Bennet St. School in 1985. Following a 5 year stint as a journeyman period furniture maker and 6 years at a custom traditional wooden window making shop in Vermont, Justin opened Smith Restoration Sash in Providence, RI. It was while operating this bespoke window making shop, that Justin founded SRS Hardware as a separate company, to produce high-quality brass window hardware.
Justin, his wife, Melanie and their Black Lab, Peggy enjoy traveling and recently concluded a 2-1/2 year overland driving trip through North, South and Central America and Western Europe. They now make their home in Portland, ME.